Tanner's Store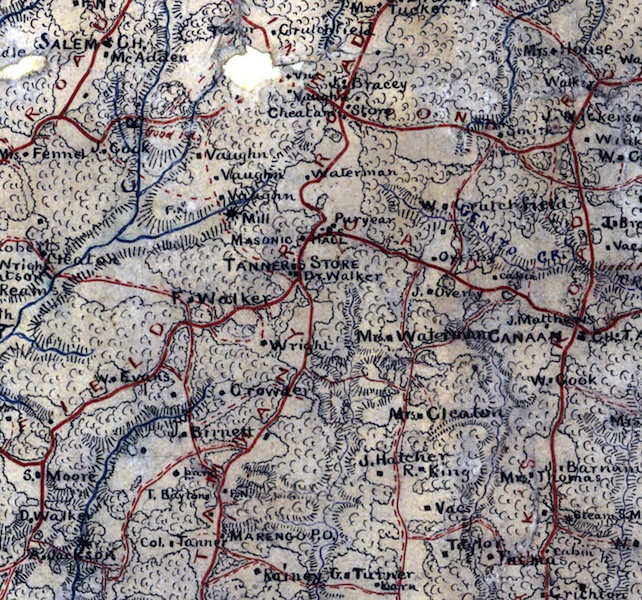 Site was northwest of Belfield Road and present day Marengo Road (formerly Saint Tammany Road) just south of La Crosse. Demolished.


For many years prior to and during the Civil War, Tanner's Store was owned by Evans Tanner (1796-1880s). The store, which also housed the Tanner's Store post office, was strategically located at the intersection of St. Tammany Road and Belfield Road, just south of present-day La Crosse. St. Tammany Road was the main north-south route in eastern Mecklenburg, at one point being the main road north to Petersburg but by the time of the Civil War it connected to the Boydton Plank Road, which had become the main route. Belfield Road was a major east-west stage road, connecting Boydton and Belfield (present-day Emporia).
Tanner's Store served as an enlistment location for the "Mecklenburg Spartans," Company B, 56th Virginia Infantry Regiment.
The store is no longer standing. Its location is noted on the 1864 map of the county by Jeremy Francis Gilmer, chief of the Engineer Bureau of the Confederate States War Department
Contributor: Susan Bracey Sheppard, author of Life by the Roaring Roanoke
---